It's no secret that I am NOT a movie person. Unless it's a Disney musical/movie or Dirty Dancing, I probably haven't seen it.
Besides being fun, light movies, they're educational too. If Sharpay and Ryan's vocal warm-ups/trust exercise didn't help you to relax and find your center, I feel sorry for you.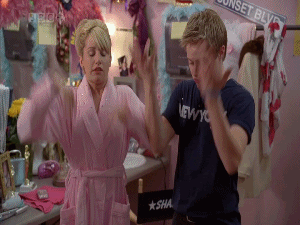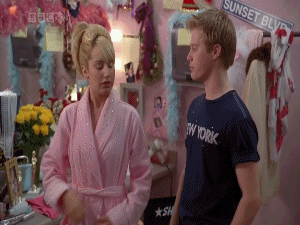 That being said, I saw a trailer earlier this week for a movie called Authors Anonymous. And…drum roll, please….
I think I'm going to watch this movie, even if it doesn't involve snazzy musical numbers, or a hotel in the Catskills called Kellerman's!!
check it out!
At first, I thought it was a joke. I've never seen the publishing process documented this way before in a movie. Authors Anonymous is available on Amazon but I think it will be in theaters next month. I downloaded it and do plan on watching it in the near future when my attention span is a bit sharper…It looks like a must-see for anyone trying to break into publishing. Also, I adore Kaley Cuoco so I'm super excited to see her playing the lead!
I'll let you know what I thought of it! In the meantime, I'll probably just watch Dirty Dancing again.