It's been a hot minute and I refuse to abandon my little pink corner of the web for too long, so I wanted to pop on with some fun gifs and a cheery hello!
Life has been good here. Since it's winter I find I'm willing to cook more, so I've been researching interesting, healthy, protein packed meals and snacks. I pretty much always eat as unprocessed as possible, save for the fact that:
(Don't we all????)
So besides constantly googling high protein snacks, I've of course been gearing up for AT FIRST BLUSH'S release (news on my release date and cover reveal coming soon!)
and working on my WIP. I've also been enjoying a slew of books, including Sophie Kinsella's first YA novel, last year's Harlan Coben mystery I never got around to reading, and I'm currently reading (and loving) FLIRTING WITH FAME by Samantha Joyce, who is an awesome writer, which is pure gravy because she's such a cool person as well.
I think one thing that I've found so unexpectedly cool about the whole publishing process is how exciting it is seeing friends' books coming out. I get such a thrill seeing buzz on books from authors who are just all-around good people.
So, lots of cool things looming, and it's easy to get nervous about the release of AT FIRST BLUSH, but I'm choosing instead to be 10000000% excited and positive about it, because trust me, no good comes from nerves and panic!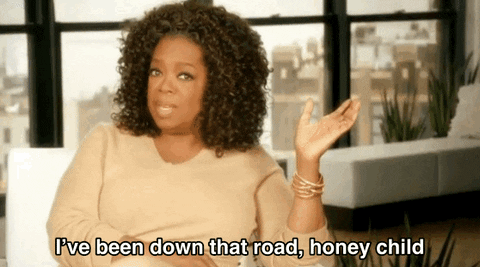 Do you get more excited or nervous when it comes to writing stuff??