I've never done one of these before, and always thought it would be fun! So here are the top things I want to see in the course of my writing career:
1) A book signing. And no, it doesn't have to look like a One Direction concert.
Just knowing a few people loved my book enough to want to have it signed would make me so happy!
2. Receive some kind of art from a reader, a letter, or a sketch of my characters! It must be the best feeling.
3. To be a question in Trivia Crack.
4. I know how excited I get when a book's about to drop from a fav author, I would love for someone to be that pumped for one of my books. I'd be happy with vague interest too!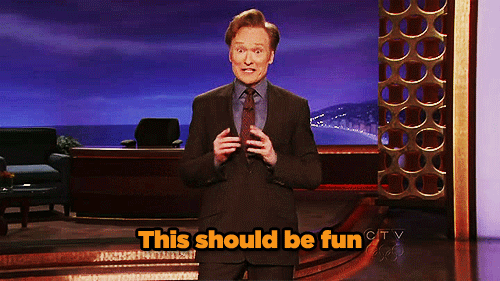 5. Pure pipe dream but here it goes: I have always wanted a book launch so big it demands a Cupcake Wars episode, where I could go on the show and be a judge as bakers battle it out to have their cupcakes displayed at my launch party.
What's on your writing wish list??