The other day I was thinking about my very first attempt at writing books. I'm glad i can remember the actual moment it hit me that I wanted to do this forever.
I think I was about 7. My mom had been running some errands one weekend and brought me home a book called Babysitters Club: Little Sister.
I'm pretty sure it was specifically this one:
At first I was like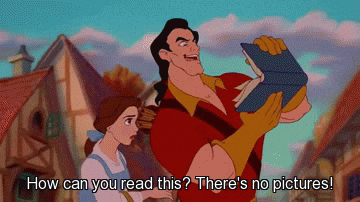 (okay, so maybe there were some black and white sketches every few chapters, but still. It was the first real book I could read all by myself.)
And I remember sitting at the kitchen table, opening to page one and devouring about half the book in one sitting. I was riveted.
I loved Karen, and how each book opened with her talking about how many "twos" she had in her life because of her mixed families. I loved how she had to learn to use her "indoor voice" and "outdoor voice." Overall, I loved being inside her world, and getting taken along on her adventures.
I knew in that moment that I would always love books.
I also knew I wanted to write them. So I immediately tried my hand at my very first book, complete with mispelled words, staples, and illustrations.
When did you know you were going to be a writer???